BuckarooGear specializes in custom Chinks, Chaps & Armitas. We have many different styles and options. This page is in place to discuss the specific options, and choices available with Custom GreatBasin Chinks.
Our Great Basin Chinks are a cross between our BuckarooGear Chinks and the Popular BuckarooGear Armitas - Made with a unique narrow and non-restricting belt top style and extra long square cut fringe patterned from our Armita styling, these Great Basin chinks offer the best of both worlds.
All Chinks are Custom Made per Your Specifications - Our chinks are made with your choice of color in glovey soft cow hide. The glovey soft cow hide is widely preferred because it is comfortable and form fitting. Although I prefer a phone call you may order your custom chinks here on the web site. Click on the "order now" button or "contact us" button.
Stamping & Tooling Examples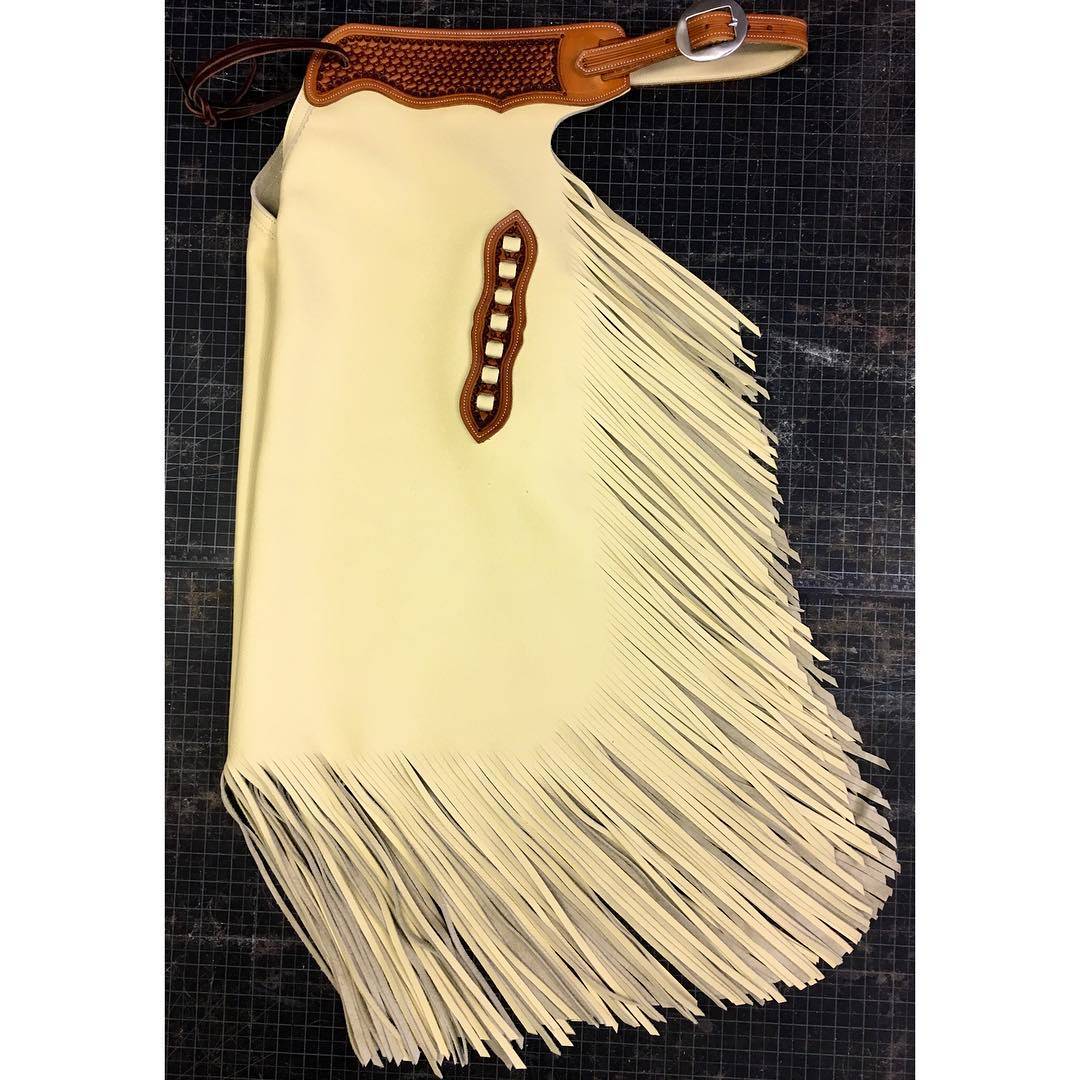 Need More Examples? Click the image to go to the Great Basin Chinks Gallery Page
Your Choice of 2 straps that buckle around the leg with 1/2″ roller buckles -or- 2 straps with Clips and D rings that fasten arround the leg. -Or step ins

Fully stamped chink tops (yokes) and leg plates. Your choice of stamping several choices available. See stamping samples tab. 3 leg plate styles to choose from.
These chinks will fasten around the waste with a buckle belt on the back. This belt is lined with matching color soft chap leather and sewn. A roller buckle placed on the left side.
The Front is fastened with a tie string (thin leather thong) that runs through heavy duty grommets. (You may upgrade to a small buckle belt most commonly used)
Laced Legs or Chicago screws on the leg plates. (we have have 3 choices of concho add-ons)
Everything we build has long fringe, without compromising leather coverage.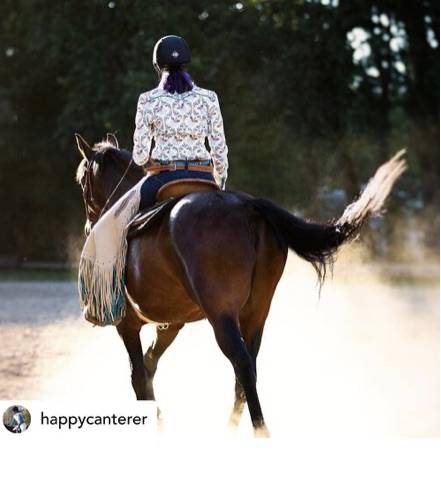 Fit
We believe that fringe should extend to just short of the top of your boot, we use the (length) measurement to achieve this. If you would like your fringe to fall shorter on your leg please provide us with a shorter length measurement.

Tooling/Stamping & Strap Leather
Only the best is used on the tooled belt tops, leg plates and back belts. 10/12 oz. American Tanned Skirting Leather is the #1 Choice.

Chap Leather
For warmer climates most prefer the lighter weight glove soft hide. Weight may vary between 3.5 to 4.5oz. For those in colder climates we can get heavier weighted leather with the same glovey feel, this leather falls in the 5 – 6oz. weight range. Please specify when you order.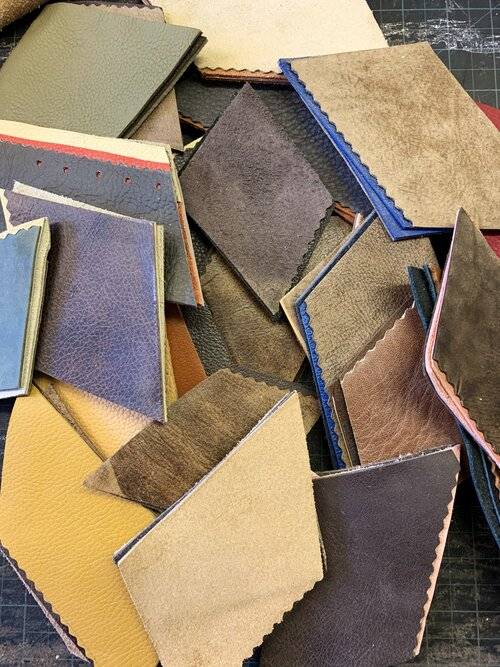 Colors
We build armitas in a wide variety of colors. I you can find what your are looking for in the hide sample chart please contact us. Click Here For Color Samples.
Xtra Large or Oversize Orders will be subject to an Upcharge


Base Price Great Basin Chink include 3 different styles of leg plates.



Leather Tooling/Stamping- the Base Price includes Fully stamped tops & leg plates. Choices of stamping includes, several types of basket stamping, geometric, crazy stamping, or daisy stamping. (See Stamping on the next tab)
Add-Ons & Upgrades
Full Flower Carving and Basket w/Corner Flower Carving
Laced in Back Belt- You have the option of adding a laced in tooled belt, (tooled to match the chink tops and leg plates). (1-1/4" strap belt with roller buckle included in base price). Front Belt- Add a doubled and sewn 1/2" belt and roller buckle. Very Popular Upgrade (tie string and grommets included in base price)
Conchos- The base price includes floral Chicago screws, however you may upgrade to:
Antiqued nickel silver conchos, hand engraved silver overlaid conchos (call for a quote)
Pocket- You may choose to add a pocket to the right or left leg for an additional cost.
Rope Patch- A popular option that doubles the leather on the right (or left) leg reinforcing the area of the leg the rope commonly rubs on.
Additional Popular Add-Ons
Custom Brands, or initials. The Very Popular Two toned fringe, Sewn on Fringe, Punched and Sewn Fringe Line Boarder, additional accent colors (tri-color) and more. Please call us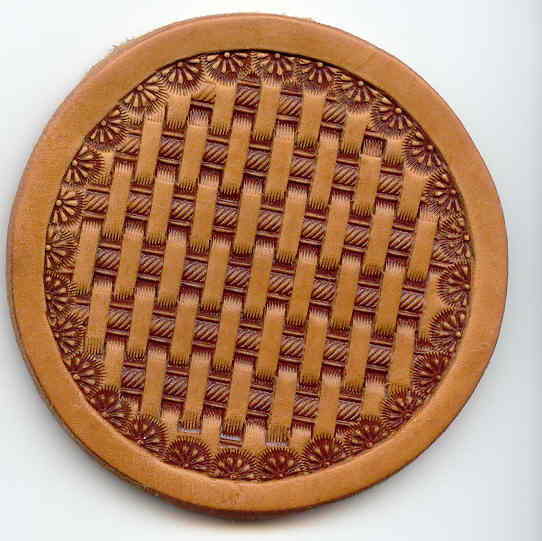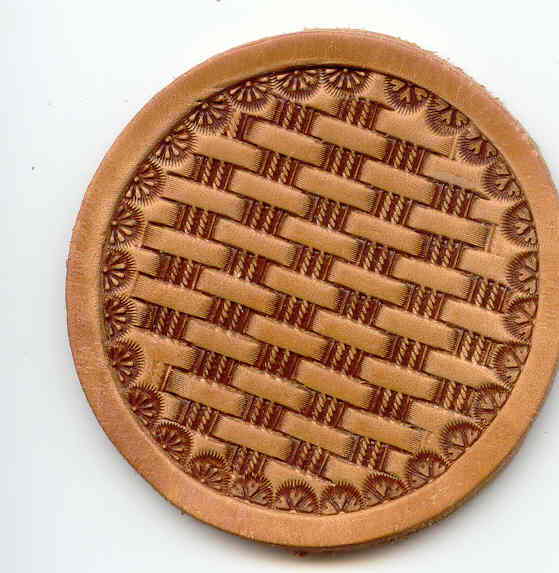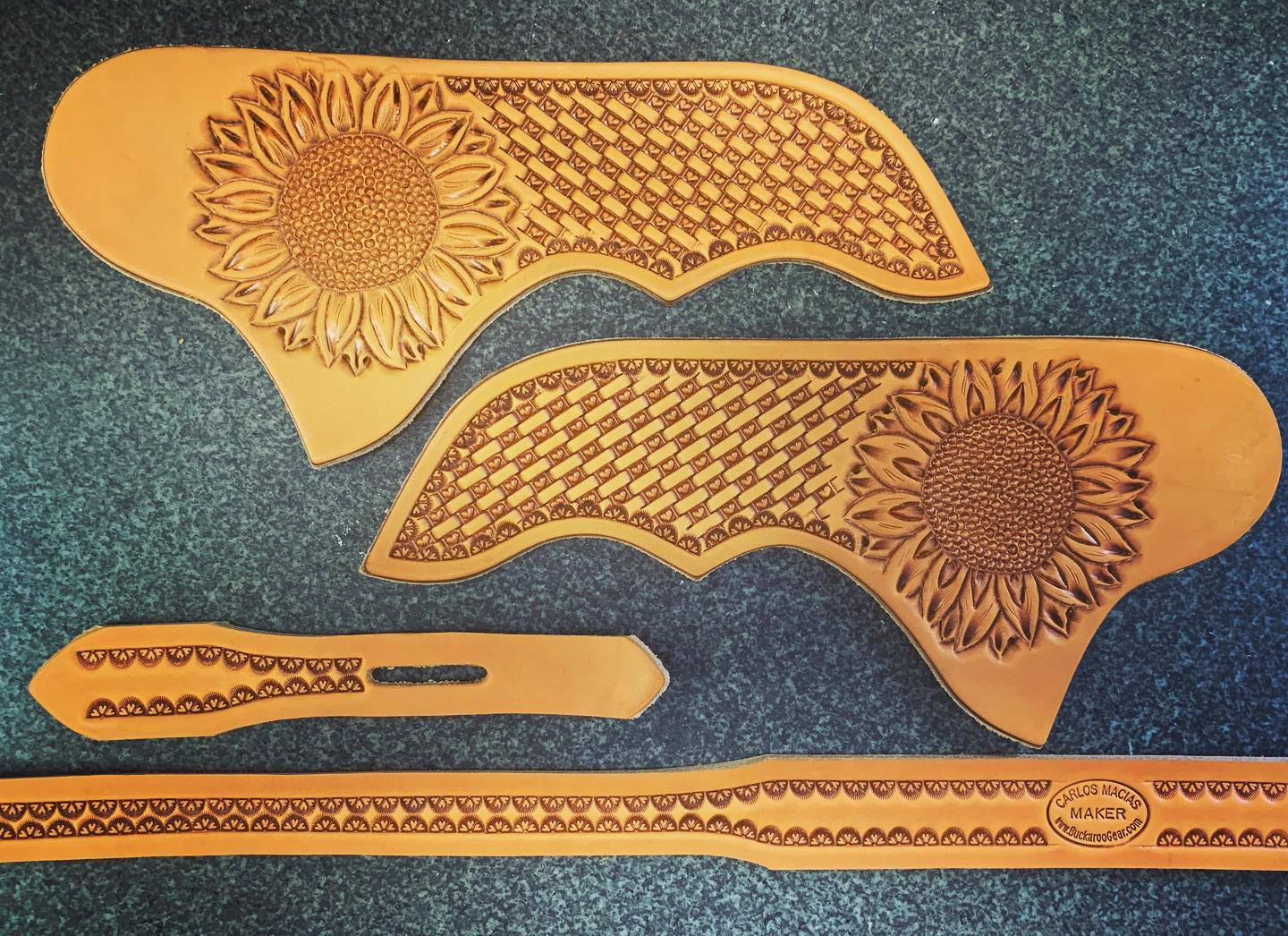 Basket w/Sunflower Corner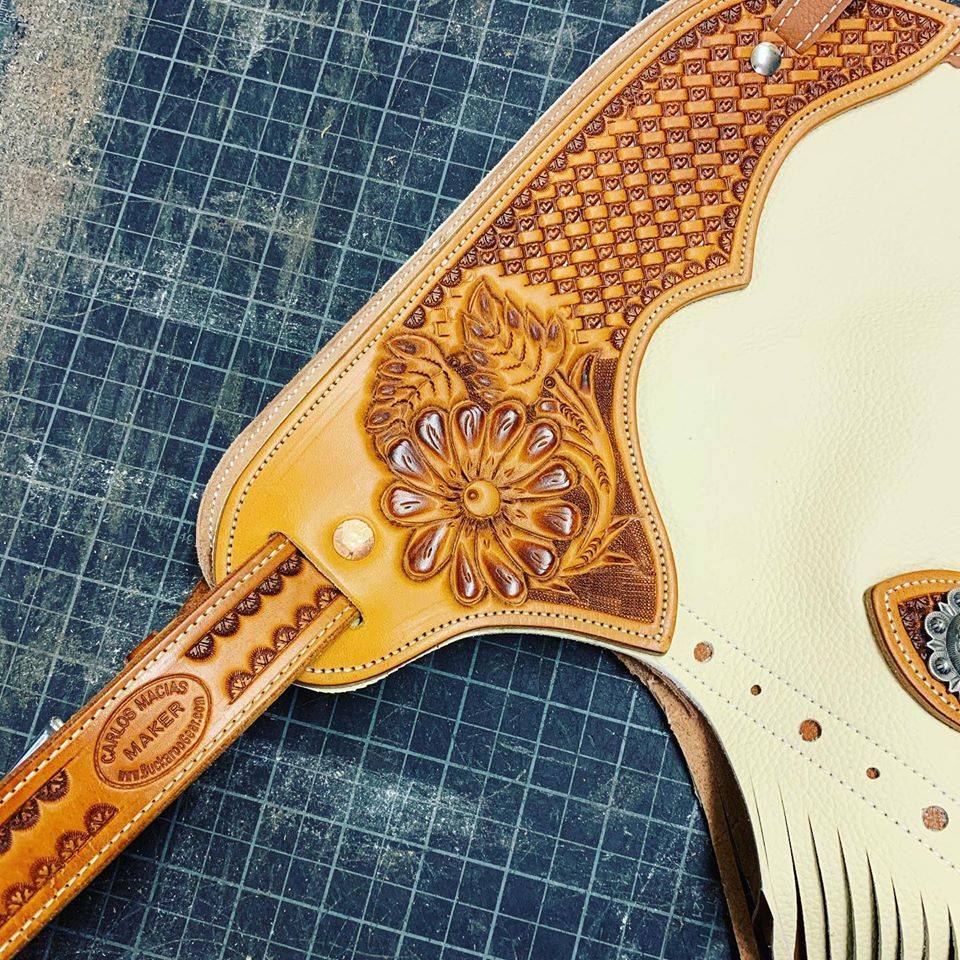 Basket w/Corner Poppy Flower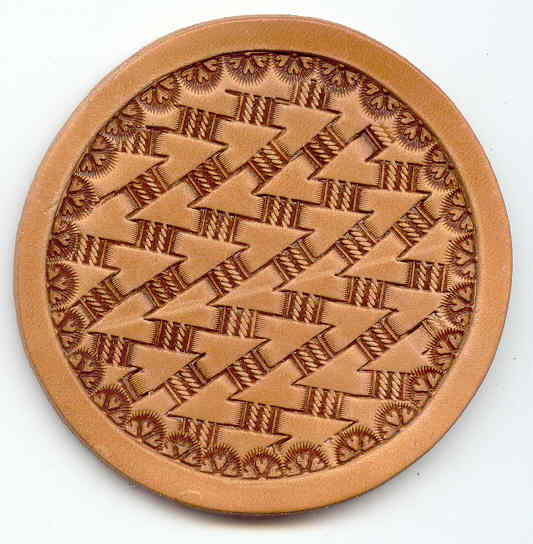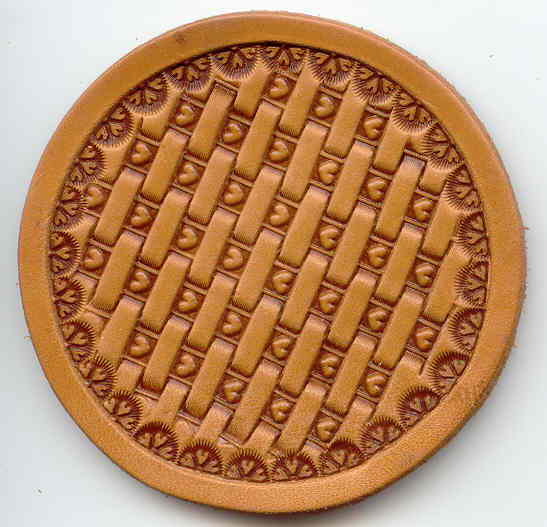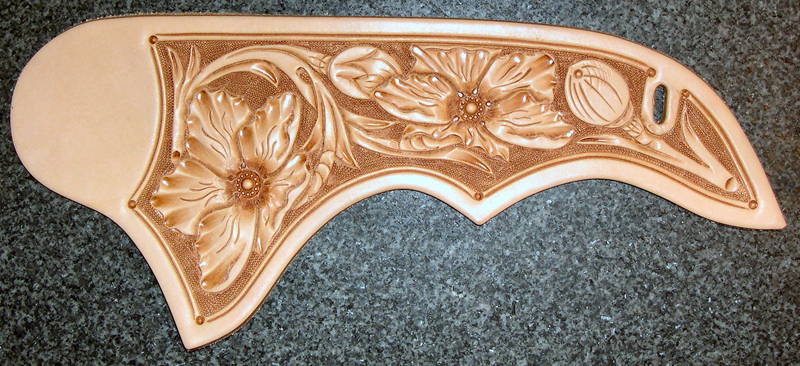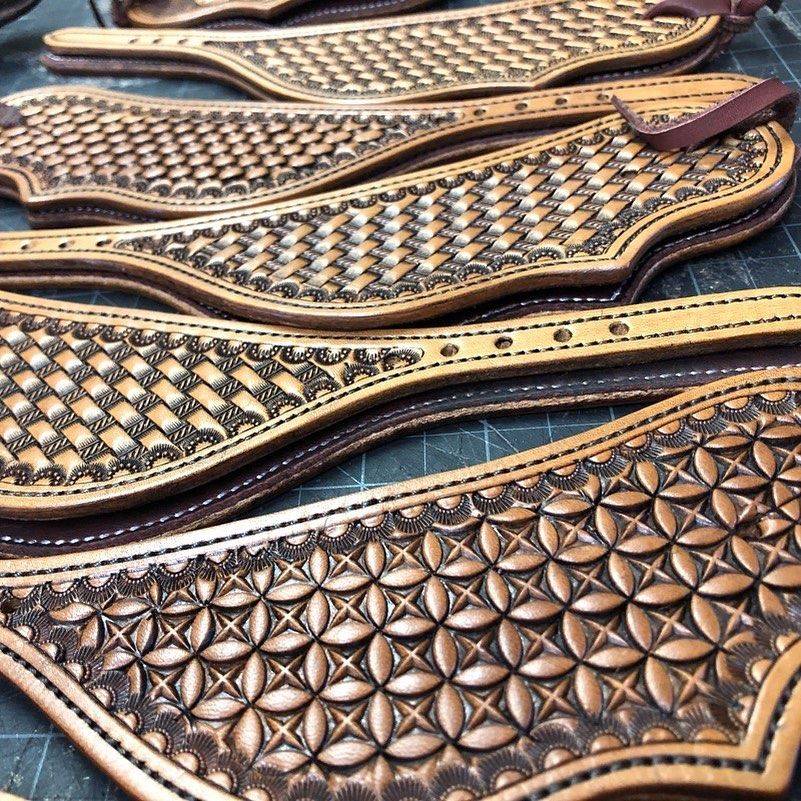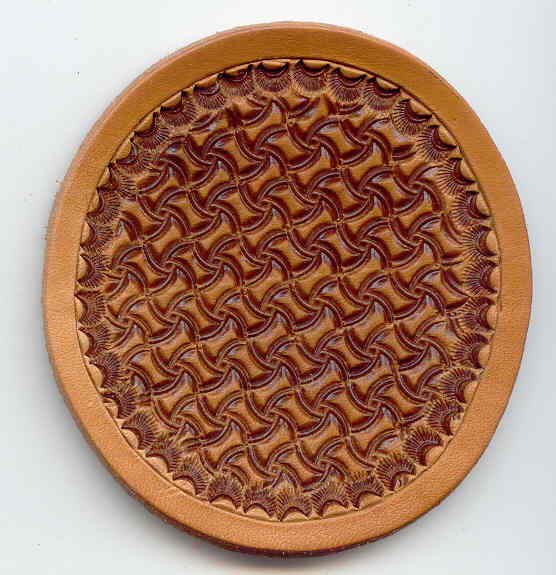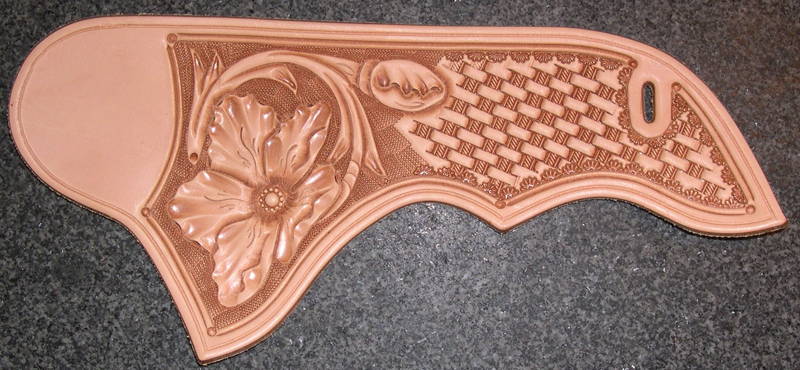 Basket Corner Wild Rose Flower
BuckarooGear Chinks vs. Great Basin Chinks. Discussing the Differences.
Call or Txt : 916-224-0553
Email: info@lostbuckaroo.com