BuckarooGear specializes in custom in custom Leggins. We offer three different types Armitas, Chinks & Shotgun Chaps. There are different styles within these categories.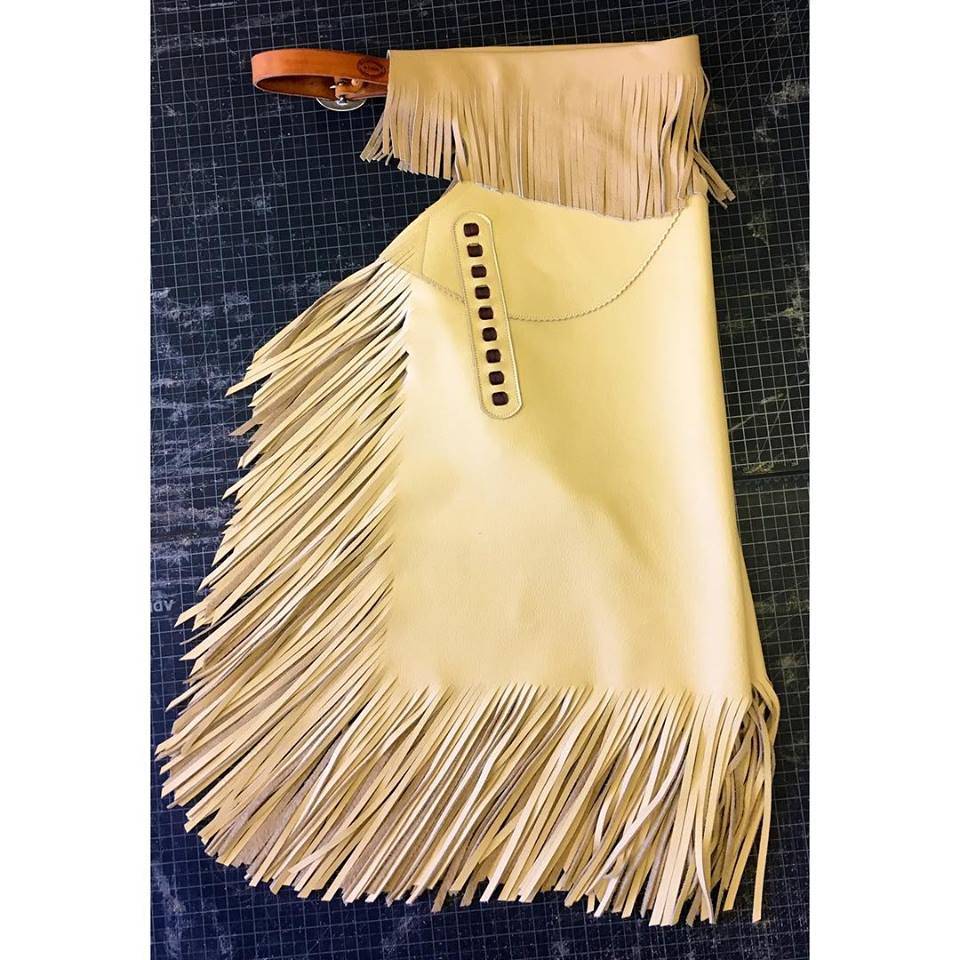 Armitas (meaning little armor) were the leggins' of the vaquero. Originally made of deer or elk hide, these are a stylistic homage to the early Armitas. Easily spotted by the distinctive fringe apron around the waste. We offer two differently styles of Armitas the original BuckarooGear Armitas and the Great Basin Armitas. Armitas are well known for being very comfortable due to to the all chap leather design around the waist.
Click Here to Learn about BuckarooGear Armitas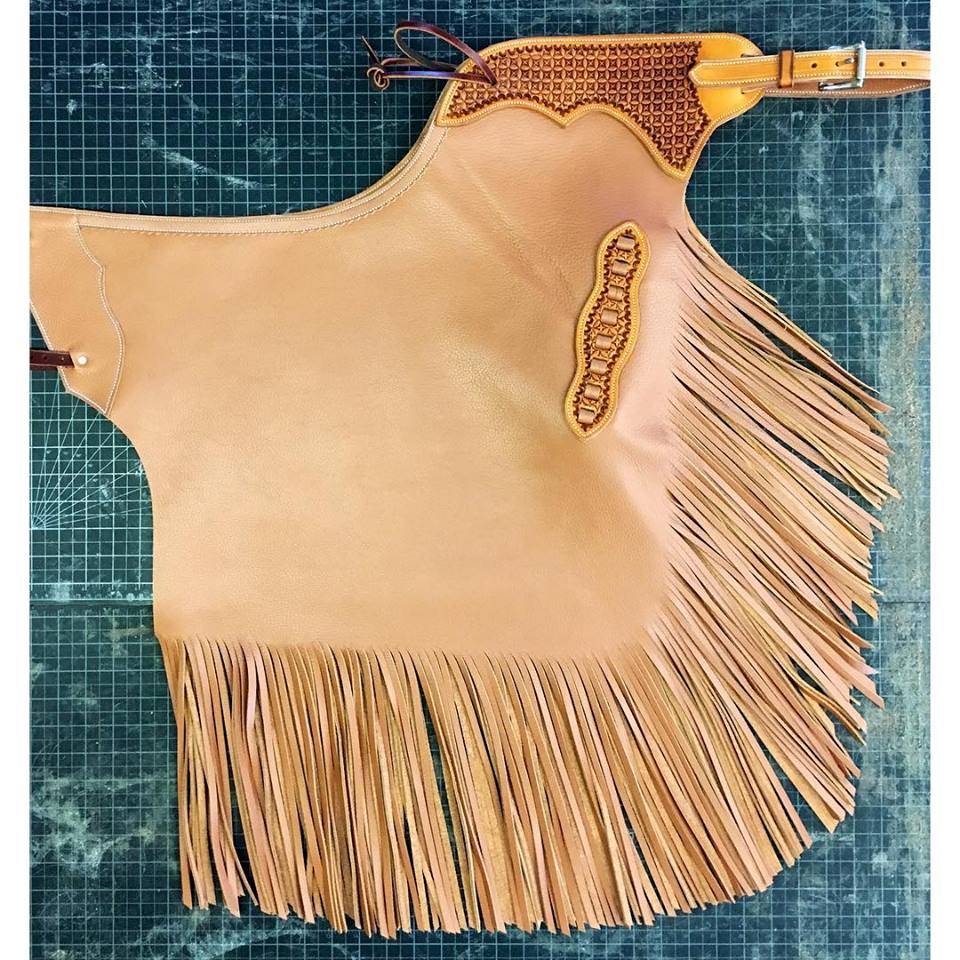 Chinks are a staple of the both the cowboy and buckaroo alike. It is said that some of the first chinks were made from cutting off full length leggins, or batwing chaps after the bottoms had been worn and rotted from the mud and weather, and heavy use. We offer 3 different styles of chinks. For the budget minded Basic chinks. The more traditional Buckaroo Gear chinks, which offer several customization options standard. And the GreatBasin chinks which are a crossbred version of chinks made on the same leg pattern as the Armitas.
Click Here to Learn about the Basic Chinks
Click Here to Learn about the BuckarooGear Chinks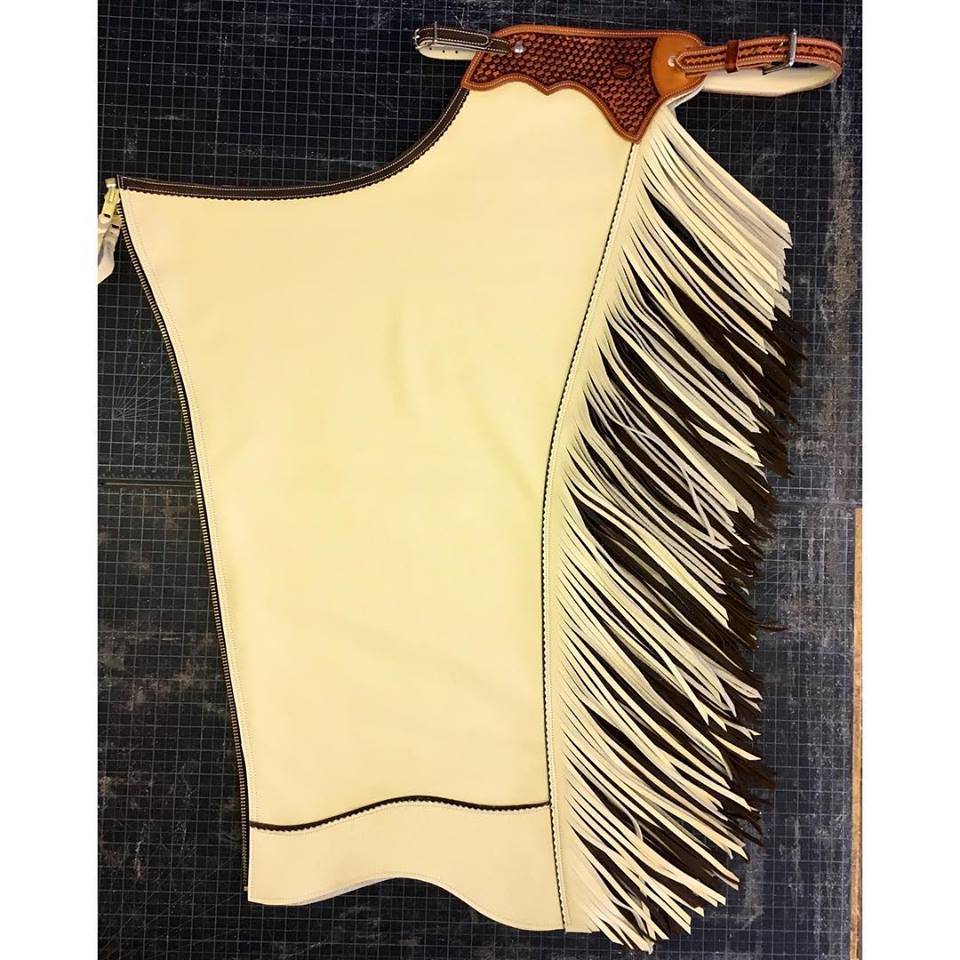 Shotgun Chaps are full length chaps that close with a zipper down the outside seam of the leg. Mostly used in cold county, winter time, although some folks prefer to wear their chaps year round. Also required by some horse show organizations such for reining, cutting or other working cowhorse events. BuckarooGear offers two types of shotgun chaps. The first being the BuckarooGear Shotguns which feature your choice of stamped/tooled belt tops (yokes). The other type of shotgun chap we offer is our Armita Style Shotguns that feature the same fringed apron waist design found on our GreatBasin Armitas with a mecate loop.
Click Here to Learn about BuckarooGear Shotguns