BuckarooGear specializes in custom Chinks, Chaps & Armitas. We have many different styles and options. This page is in place to discuss the specific options, and choices available with Custom Basic Chinks.
Basic yet very functional, economically priced and very stylish. BuckarooGear basic chinks fit the bill, with affordability and usability in mind, you can't go wrong.
All basic chinks are made with your choice of either lighter colored or darker colored glove soft cow hide. The glove soft hide is very soft yet strong. We prefer glove soft because it is comfortable and form fitting. Click on the "order now" button or "contact us" button.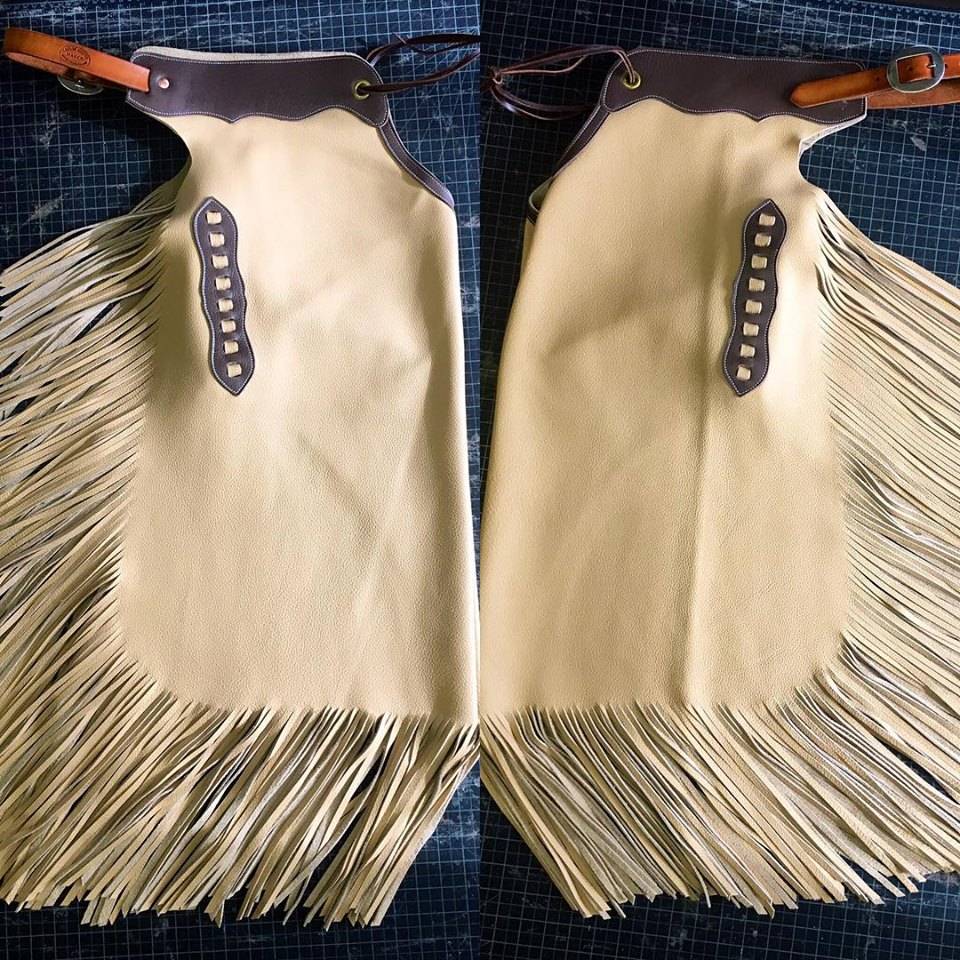 Your Choice of Step in, 2 straps that buckle around the leg with 1/2″ roller buckles -or- 2 straps with Clips and D rings that fasten around the leg.

These chinks will fasten around the waste with a buckle belt on the back.
The Front is fastened with a tie string (thin leather thong) that runs through heavy duty grommets.
Laced in leg plates
Long fringe.
Our "Basic" chinks are very functional and stylish.
Fit
We believe that fringe should extend to just short of the top of your boot, we use the out-seam (length) measurement to achieve this. If you would like your fringe to fall shorter on your leg please provide us with a shorter length measurement.
Colors
Color
Due to pricing we will select a lighter or darker (earth toned) glove soft chap leather.
Xtra Large or Oversize Orders will be subject to an Upcharge

Call or Txt : 916-224-0553
Email: info@lostbuckaroo.com