BuckarooGear specializes in custom Chinks, Chaps & Armitas. We have many different styles and options. This page is in place to discuss the specific options, and choices available with Custom Armita Style Shotgun Chaps.
All Shotguns are Custom Made per Your Specifications - Our chaps are made with your choice of color in glovey soft cow hide. The glovey soft cow hide is widely preferred because it is comfortable and form fitting. Although I prefer a phone call you may order your custom chinks here on the web site. Click on the "order now" button or "contact us" button.
Armita Style Shotguns that feature the same fringed apron waist design found on our GreatBasin Armitas with a mecate loop.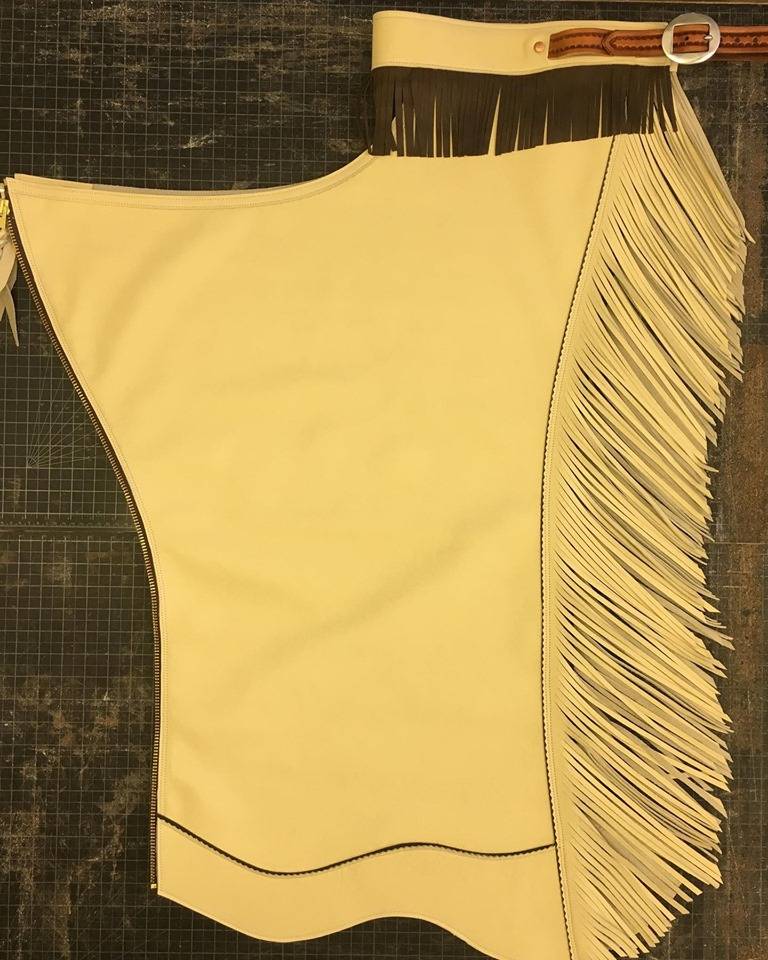 Need More Examples?
Click the image to go to the Armitas Style Shotguns Gallery Page
Fringed waist apron design with a mecate loop.
These chaps will fasten around the waste with a buckle belt on the back. A stainless buckle placed on the left side.


All Shotguns feature 8-1/2"+ fringe, and full leg coverage.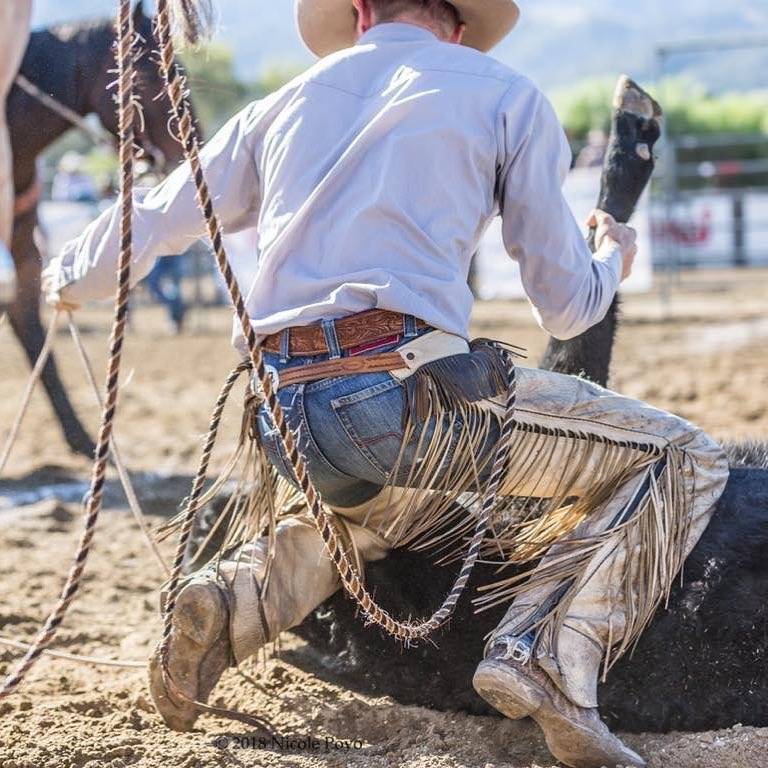 Fit
With shotgun chaps, correct measurements are crucial. We design chaps to have plenty of length were in they stack on your boot, much like you'd purchase longer jeans to ride in so they don't look like "high waters" when you climb in the saddle. We design the chaps to be fitted more on the upper thigh while you have plenty of room for mobility in the knee.

Chap Leather

In most cases 3.5 to 4.5oz. leather will be sufficient for shotgun chaps. However if you ride in rough county or you a very hard on your equipment the heavier weight leather might be the choice for you. Please contact us for advise.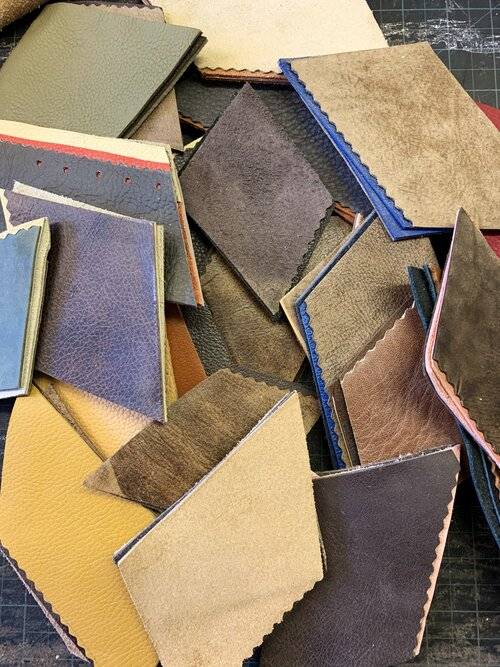 Colors
We build chaps in a wide variety of colors. I you can find what your are looking for in the hide sample chart please contact us. Click Here For Color Samples.
Xtra Large or Oversize Orders will be subject to an Upcharge

Pocket- You may choose to add a pocket to the right or left leg for an additional cost.

Additional Popular Add-Ons
Custom Brands, or initials. rope patch, Two toned fringe, Punched and Sewn Fringe Line Boarder, additional accent colors (tri-color) and more. Please call us

Call or Txt : 916-224-0553
Email: info@lostbuckaroo.com