BuckarooGear specializes in custom Chinks, Chaps & Armitas. We have many different styles and options. This page is in place to discuss the specific options, and choices available with Custom BuckarooGear Armitas.
Armitas (meaning little armor) were the leggins' of the vaquero. Originally made of deer or elk hide, these are a stylistic homage to the early Armitas. We prefer to make these with glove soft cow hide. We can make them fixed leg (step in) or with the more common straps and buckles, or clips. They feature extra long fringe, buckle belt with fringed waist flap. These Armitas are very comfortable and functional.
All Armitas are made to order per your specifications. Please measure carefully. We take your measurements and build you a unique pair of Armitas.
There's allot of info to cover so this page is long (especially if you are browsing on a smartphone) to help with this we have added navigation tabs below.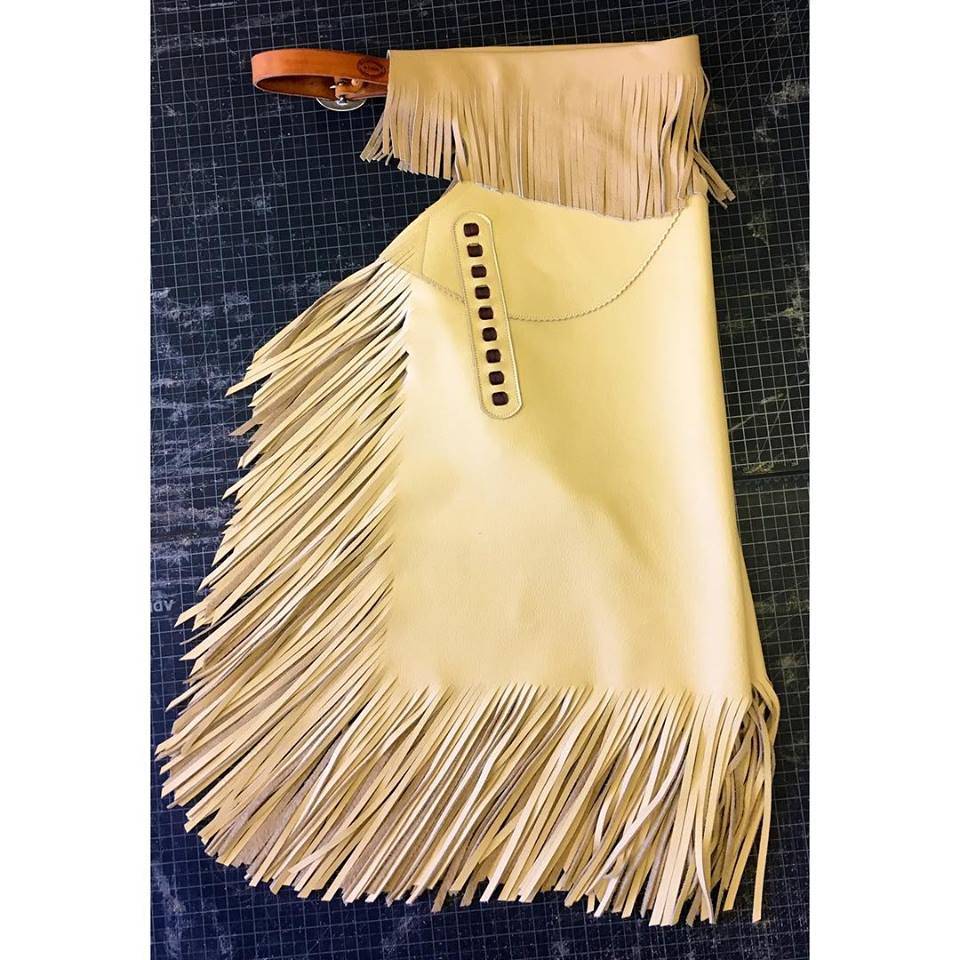 Need More Examples? Click the image to go to the BuckarooGear Armitas Gallery Page
Your Choice Of
Leg Closure- strap and clip, strap and buckle, or step in leg closures.
Rear Buckle Belt- with a buckle on the left.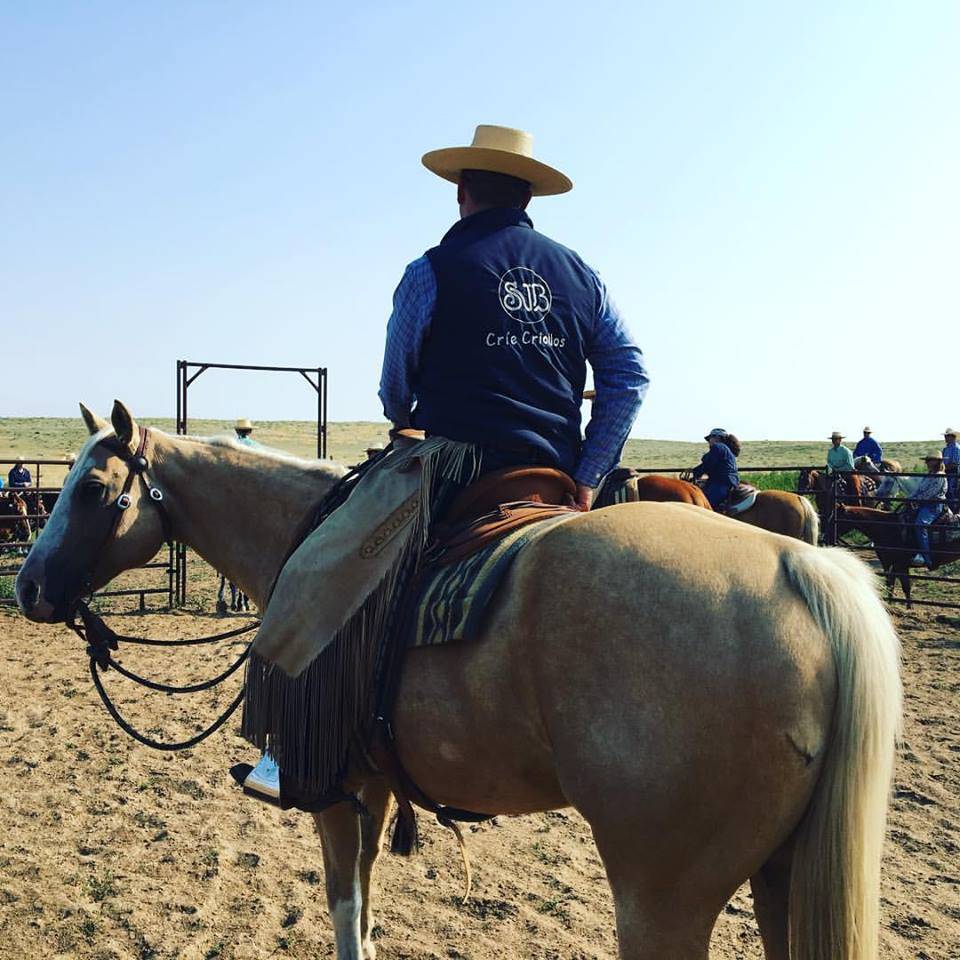 Fit
We believe that fringe should extend to just short of the top of your boot, we use the out-seam measurement to achieve this. If you would like your fringe to fall shorter on your leg please provide us with a shorter out-seam measurement.

Chap Leather
For warmer climates most prefer the lighter weight glove soft hide. Weight may vary between 3.5 to 4.5oz. For those in colder climates we can get heavier weighted leather with the same glovey feel, this leather falls in the 5 – 6oz. weight range.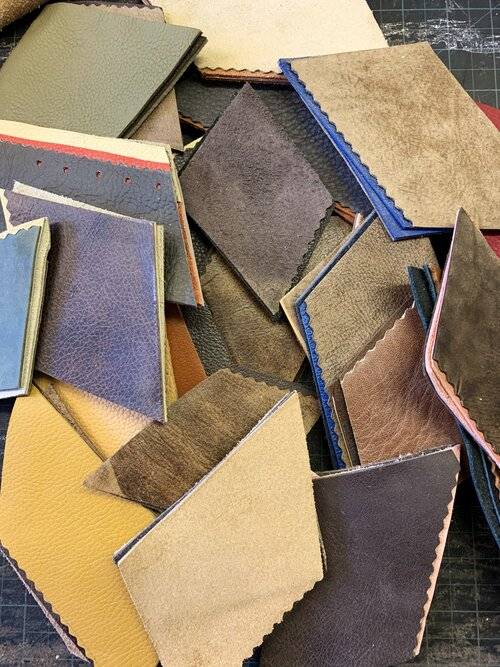 Colors
We build armitas in a wide variety of colors. I you can find what your are looking for in the hide sample chart please contact us. Click Here For Color Samples.

Xtra Large or Oversize Orders will be subject to an Upcharge
Scalloped Leg Plate- This is a signature look of our Armitas. Rather than using chap leather for the leg plate we use Tooling & Strap leather in a classy scalloped design and Border stamp it. Click here for an example.
Pocket- You may add a flap style pocket please specify which leg.
Rope Patch- A popular option that doubles the leather on the right (or left) leg reinforcing the area of the leg the rope commonly rubs on.
Additional Popular Add-Ons
Custom Brands, or initials. The Very Popular Two toned fringe, Sewn on Fringe, Punched and Sewn Fringe Line Boarder, additional accent colors (tri-color) and more. Please call us.

BuckarooGear armitas vs. Great Basin armitas. Discussing the differences.
Call or Txt : 916-224-0553
Email: info@lostbuckaroo.com